Press enter after choosing selection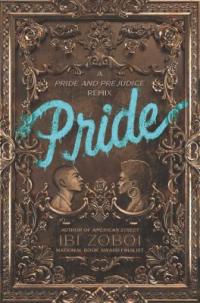 Locations
Call Number: Teen Fiction / Zoboi, Ibi Aanu, Teen Book / Fiction / Social Issues / Zoboi, Ibi Aanu
On Shelf At: Downtown Library, Malletts Creek Branch, Traverwood Branch, Westgate Branch

Location

& Checkout Length

Call Number
Checkout Length
Item Status
Downtown Teen, 1st Floor
4-week checkout
Teen Fiction / Zoboi, Ibi Aanu
4-week checkout
On Shelf
Malletts Teen Books
4-week checkout
Teen Book / Fiction / Social Issues / Zoboi, Ibi Aanu
4-week checkout
On Shelf
Traverwood Teen Books
4-week checkout
Teen Book / Fiction / Social Issues / Zoboi, Ibi Aanu
4-week checkout
On Shelf
Westgate Teen Books
4-week checkout
Teen Book / Fiction / Social Issues / Zoboi, Ibi Aanu
4-week checkout
On Shelf
"A Pride and Prejudice remix" --Cover.
Zuri Benitez has pride. Brooklyn pride, family pride, and pride in her Afro-Latino roots. But pride might not be enough to save her rapidly gentrifying neighborhood from becoming unrecognizable. When the wealthy Darcy family moves in across the street, Zuri wants nothing to do with their two teenage sons, even as her older sister, Janae, starts to fall for the charming Ainsley. She especially can't stand the judgmental and arrogant Darius. Yet as Zuri and Darius are forced to find common ground, their initial dislike shifts into an unexpected understanding. But with four wild sisters pulling her in different directions, cute boy Warren vying for her attention, and college applications hovering on the horizon, Zuri fights to find her place in Bushwick's changing landscape, or lose it all. In a timely update of Jane Austen's Pride and Prejudice, critically acclaimed author Ibi Zoboi skillfully balances cultural identity, class, and gentrification against the heady magic of first love in her vibrant reimagining of this beloved classic.
Contents: Pride and prejudice.

REVIEWS & SUMMARIES
School Library Journal Review
Booklist Review
Publishers Weekly Review
Summary / Annotation
Fiction Profile
COMMUNITY REVIEWS
Pride reinvented submitted by Ella K on June 26, 2019, 5:24pm Pride masterfully reinvents the classic "Pride and Prejudice" in a modern setting. Issues of social class, family and race are hidden underneath this wonderful romance story. Zuri and her family pride add a twist to the classic that'll make you wish the book would never end. Overall: highly recommend this read!
Pride reinvented submitted by leea on July 2, 2019, 4:31pm Pride and Prejudice gets remixed in this smart, funny, gorgeous retelling of the classic, starring all characters of color.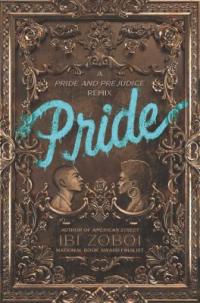 PUBLISHED
New York, NY : Balzer + Bray, an imprint of HarperCollinsPublishers, [2018]
Year Published: 2018
Description: 289 pages ; 22 cm
Language: English
Format: Book

ISBN/STANDARD NUMBER
9780062564047
0062564048

ADDITIONAL CREDITS
Austen, Jane, 1775-1817.

SUBJECTS
Racially mixed people -- Fiction.
Sisters -- Fiction.
Pride and vanity -- Fiction.
Neighborhoods -- Fiction.
Gentrification -- Fiction.
Urban renewal -- Fiction.
Brooklyn (New York, N.Y.) -- Fiction.