Press enter after choosing selection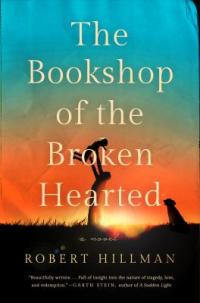 Locations
Call Number: Fiction / Hillman, Robert, Adult Book / Fiction / Historical / Hillman, Robert
On Shelf At: Downtown Library, Malletts Creek Branch, Pittsfield Branch, Traverwood Branch, Westgate Branch

| Location | Call Number | Branch | Item Status |
| --- | --- | --- | --- |
| Downtown 2nd Floor | Fiction / Hillman, Robert | Downtown Library | On Shelf |
| Malletts Adult Books | Adult Book / Fiction / Historical / Hillman, Robert | Malletts Creek Branch | On Shelf |
| Pittsfield Adult Books | Adult Book / Fiction / Historical / Hillman, Robert | Pittsfield Branch | On Shelf |
| Traverwood Adult Books | Adult Book / Fiction / Historical / Hillman, Robert | Traverwood Branch | On Shelf |
| Westgate Adult Books | Adult Book / Fiction / Historical / Hillman, Robert | Westgate Branch | On Shelf |
A gorgeously written, tender, and wise novel about love and forgiveness in 1960s Australia, in which a lonely farmer finds his life turned upside down by the arrival of a vibrant librarian.

REVIEWS & SUMMARIES
Booklist Review
Publishers Weekly Review
Summary / Annotation
Author Notes
COMMUNITY REVIEWS
I finished it... submitted by bookher on July 7, 2019, 10:25am This book had so much potential in the beginning. Though, it never seemed like the characters ever really developped to their full potential. I liked Tom Hope a lot but I wish the author had gone into his family more. Hannah's character was the most complete character in the story but even with her it was never explained why she did what she did. If you are able to endure nazi germany war flash-backs and horrendous child abuse than by all means push through to the end. The ending, though satisfying, seemed rushed. This is not a book I really needed to read.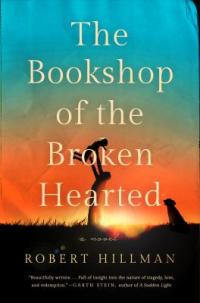 PUBLISHED
New York : G.P. Putnam's Sons, 2019.
Year Published: 2019
Description: 293 pages ; 24 cm
Language: English
Format: Book

ISBN/STANDARD NUMBER
9780525535928
0525535926

SUBJECTS
Farmers -- Fiction.
Holocaust survivors -- Fiction.
Bookstores -- Fiction.
Australia -- Fiction.
Love stories.