Press enter after choosing selection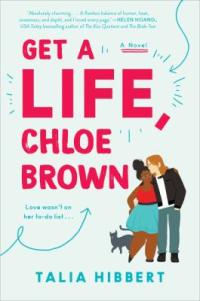 | Location | Call Number | Branch | Item Status |
| --- | --- | --- | --- |
| Downtown 2nd Floor | Fiction / Hibbert, Talia | Downtown Library | On Hold Shelf |
| Malletts Adult Books | Adult Book / Fiction / Romance / General / Hibbert, Talia | Malletts Creek Branch | Due 08-28-2020 |
Emerging from a life-threatening illness, a fiercely organized but unfulfilled computer geek recruits a mysterious artist to help her establish meaning in her life, before finding herself engaged in reckless but thrilling activities.

REVIEWS & SUMMARIES
Library Journal Review
Booklist Review
Publishers Weekly Review
Summary / Annotation
Fiction Profile
COMMUNITY REVIEWS
A Rom-Com for Real People submitted by granumm on July 15, 2020, 10:53am Finally, we have a love story about a disabled woman of color who is living her life. Chloe, Red, and the whole Brown family are the romantic comedy characters who you might actually know in your real life, and you want to cheer them on as they try to find their happy ending.
Perfect Summer Read submitted by Elizabethreads on July 27, 2020, 1:49pm This is the first rom-com I've read with a heroine living with chronic illness, and the representation and love story were so good. I'm looking forward to the next book in the series.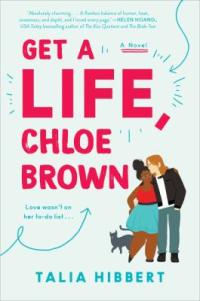 PUBLISHED
New York, NY : Avon, an imprint of HarperCollins Publishers, [2019]
Year Published: 2019
Description: 369 pages ; 21 cm
Language: English
Format: Book

ISBN/STANDARD NUMBER
9780062941206
0062941208

SUBJECTS
Man-woman relationships -- Fiction.
Chronically ill -- Fiction.
Fibromyalgia -- Patients -- Fiction.
Neighbors -- Fiction.
Young women -- Fiction.
Love stories.
Romance fiction.