Press enter after choosing selection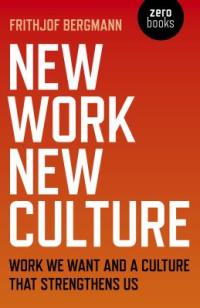 Locations
Call Number: 306.36 Be, Adult Book / Nonfiction / Philosophy / Bergmann, Frithjof
On Shelf At: Downtown Library, Malletts Creek Branch

Location

& Checkout Length

Call Number
Checkout Length
Item Status
Downtown 2nd Floor
4-week checkout
306.36 Be
4-week checkout
On Shelf
Downtown 2nd Floor
4-week checkout
306.36 Be
4-week checkout
On Shelf
Malletts Adult Books
4-week checkout
Adult Book / Nonfiction / Philosophy / Bergmann, Frithjof
4-week checkout
On Shelf
The post-Cold-War-condition -- The job system -- Work that we really, really want -- The new work economy -- The structure of the new work economy -- Discovering the work we really, really want -- Life and the work we really, really want -- Conclusion.

REVIEWS & SUMMARIES
Summary / Annotation
Table of Contents
Author Notes
COMMUNITY REVIEWS
Incredible: A Must Read submitted by glatterc on January 10, 2020, 11:22am If are you working in the 21st century and worried about your future then this is a book to read and light the spark which will ignite the flame of inspiration and action. Get the work you really want and don't be afraid anymore. BEING BOLD is the main concept of the book. No one can do the work for you anymore. You are the hero you have been waiting for.
c submitted by Kenes on July 12, 2020, 11:01am strengthing culture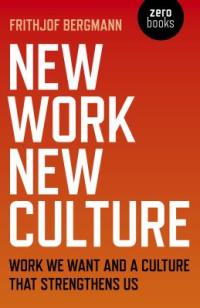 PUBLISHED
Washington, USA : Zero Books, 2019.
Year Published: 2019
Description: 343 pages ; 22 cm
Language: English
Format: Book

ISBN/STANDARD NUMBER
9781789040647
1789040647

SUBJECTS
Work -- Philosophy.
Work -- Social aspects.
Labor -- Philosophy.