Press enter after choosing selection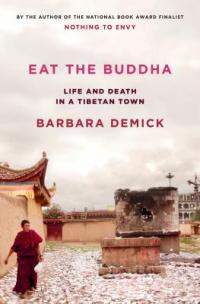 | Location | Call Number | Branch | Item Status |
| --- | --- | --- | --- |
| Traverwood Adult Books | Adult Book / Nonfiction / History / Asia & Oceania / Tibet | Traverwood Branch | On Hold Shelf |
| Westgate Adult Books | Adult Book / Nonfiction / History / Asia & Oceania / Tibet | Westgate Branch | On Hold Shelf |
| Downtown 2nd Floor | 951.5 De | Downtown Library | Due 10-29-2021 |
The last princess -- Eat the Buddha -- Return of the dragon -- The year that time collapsed -- A thoroughly Chinese girl -- Red city -- Exile -- The black cat and the golden worm -- A Tibetan education -- A peacock from the West -- Wild baby Yak -- A monk's life -- Compassion -- The party animal -- The uprising -- The eye of the ghost -- Celebrate or else -- No way out -- Boy on fire -- Sorrows -- The zip line -- India -- Everything but my freedom.
"Set in Aba, a town perched at 12,000 feet on the Tibetan plateau in the far western reaches of China that has been the engine of Tibetan resistance for decades, Eat the Buddha tells the story of a nation through the lives of ordinary people living in the throes of this conflict. Award-winning journalist Barbara Demick illuminates a part of China and the aggressions of this superpower that have been largely off limits to Westerners who have long romanticized Tibetans as a deeply spiritual, peaceful people. She tells a sweeping story that spans decades through the lives of her subjects, among them a princess whose family lost everything in the Cultural Revolution; a young student from a nomadic family who becomes radicalized in the storied monastery of Kirta; an upwardly mobile shopkeeper who falls in love with a Chinese woman; a poet and intellectual who risks everything to voice his resistance. Demick paints a broad canvas through an intimate view of these lives, depicting the tradition of resistance that results in the shocking acts of self-immolation, the vibrant, enduring power of Tibetan Buddhism, and the clash of modernity with ancient ways of life. Her depiction is nuanced, unvarnished, and at times shocking"-- Provided by publisher.

REVIEWS & SUMMARIES
Library Journal Review
Booklist Review
Publishers Weekly Review
Summary / Annotation
Table of Contents
Author Notes
COMMUNITY REVIEWS
No community reviews. Write one below!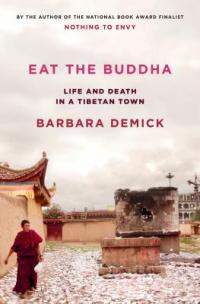 PUBLISHED
New York : Random House, [2020]
Year Published: 2020
Description: xvii, 325 pages : illustrations, maps ; 25 cm
Language: English
Format: Book

ISBN/STANDARD NUMBER
9780812998757
0812998758

SUBJECTS
Tibetans -- Aba Zangzu Qiangzu Zizhizhou -- Social conditions.
Tibetans -- Aba Zangzu Qiangzu Zizhizhou -- Social life and customs.
Buddhism -- Social aspects -- Aba Zangzu Qiangzu Zizhizhou.
Refugees, Tibetan.
Aba Zangzu Qiangzu Zizhizhou (China) -- Social conditions.
Aba Zangzu Qiangzu Zizhizhou (China) -- History.