Press enter after choosing selection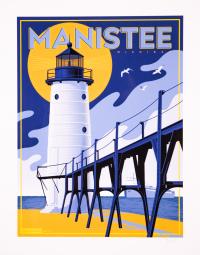 | Location | Call Number | Branch | Item Status |
| --- | --- | --- | --- |
| Downtown 1st Floor | Art Print | Downtown Library | Due 10-26-2021 |
Giclee art print. Michigan Artist. Brian Walline is an illustrator and designer based in Ann Arbor, Michigan. He graduated from the University of Michigan with a BFA in graphic design in 2004. You can find out more about Brian and his work at www.brianwalline.com.

COMMUNITY REVIEWS
sxfbhdfhxf submitted by Alettucedeveloper on July 20, 2021, 5:32pm hxfvbfxcbfx
Classic poster style submitted by lisa on August 28, 2021, 9:48pm Just a few colors. Crisp, if maybe a tad trite.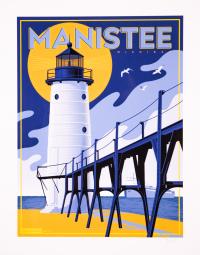 PUBLISHED
Year Published:
Description: 1 art print; dimensions 17.75 in. x 14.75 in.
Language: English
Format: Art Print