Press enter after choosing selection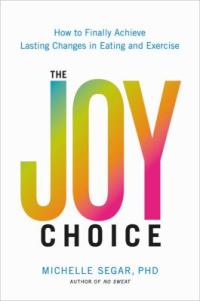 Locations
Call Number: 613.2 Se, Adult Book / Nonfiction / Health & Fitness / General / Segar, Michelle
On Shelf At: Downtown Library, Malletts Creek Branch, Westgate Branch

Location

& Checkout Length

Call Number
Checkout Length
Item Status
Downtown 2nd Floor
4-week checkout
613.2 Se
4-week checkout
On Shelf
Downtown 2nd Floor
4-week checkout
613.2 Se
4-week checkout
Due 12-21-2023
Downtown 2nd Floor
4-week checkout
613.2 Se
4-week checkout
Due 12-17-2023
Malletts Adult Books
4-week checkout
Adult Book / Nonfiction / Health & Fitness / General / Segar, Michelle
4-week checkout
On Shelf
Westgate Adult Books
4-week checkout
Adult Book / Nonfiction / Health & Fitness / General / Segar, Michelle
4-week checkout
On Shelf
Westgate Adult Books
4-week checkout
Adult Book / Nonfiction / Health & Fitness / General / Segar, Michelle
4-week checkout
On Shelf
Pittsfield Adult Books
4-week checkout
Adult Book / Nonfiction / Health & Fitness / General / Segar, Michelle
4-week checkout
Due 12-16-2023
It's time for a new story of behavior change--this time, with a happy ending. Welcome to the Joy Choice! What if you could easily and joyfully resolve the in-the-moment conflicts that often derail your eating and exercise goals? Much of what we've been taught about creating change in eating and exercise is simplistic, outdated, and for many, misguided. Sustainable-behavior-change researcher and lifestyle coach Michelle Segar has devoted decades to the study of how to achieve lasting changes in eating and exercise and other self-care behaviors. Segar explains the surprising reasons why our eating and exercise plans so often crash when they come up against real life. She calls these conflicts "choice points," and shows that they are the real place of power for achieving lasting changes in eating and exercise. The Joy Choice offers a fresh, brain-based solution that turns the old behavior-change paradigm on its head. This groundbreaking book liberates you from the self-defeating obligations and rigid requirements of past diet and workout regimens and reveals what emerging research suggests really drives the consistent choices that power sustainable change. Designed from cutting-edge decision science and real-world experience coaching clients, you'll discover the easy, flexible, and three-step joy-infused decision tool that works with the chaos of daily life, guiding you to finally achieve and maintain your eating and exercise goals once and for all--and enjoy doing it!

REVIEWS & SUMMARIES
Summary / Annotation
Table of Contents
Author Notes
COMMUNITY REVIEWS
No community reviews. Write one below!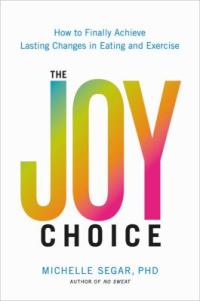 PUBLISHED
New York : Hachette Go Books, [2022]
Year Published: 2022
Description: 246 pages : illustrations ; 24 cm
Language: English
Format: Book

ISBN/STANDARD NUMBER
9780306826078

SUBJECTS
Health.
Motivation (Psychology)
Self-actualization (Psychology)