Press enter after choosing selection
Fresh Designs Sweaters
Shannon Okey Pattern Download - 2012 Community Rating: 4.2 out of 5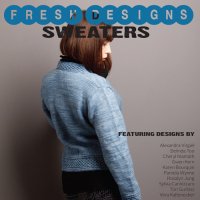 PREVIEW
You must be logged in and have a valid library card to stream downloadable content
Fresh Designs is a series of pattern books by emerging fiber arts designers from all over the world. In addition to SWEATERS, look for MEN, HATS, BAGS, MITTENS GLOVES, SHAWLS, SCARVES, KIDS, TOYS and HOME, all available from Cooperative Press.
Designers in this book Alexandra Virgiel, Belinda Too, Cheryl Niamath, Gwen Kern, Karen Bourquin, Pamela Wynne, Rosalyn Jung, Sylvia Cannizzaro, Tori Gurbisz, and Vera Kaltenecker.

COMMUNITY REVIEWS
Fresh Designs Sweaters submitted by JY 2005 on August 31, 2019, 11:56pm Cool sweaters made well.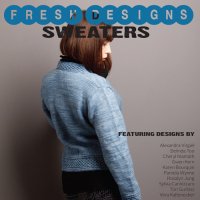 DOWNLOADS
You must be logged in and have a valid library card to access downloads

PUBLISHED
Cooperative Press
Year Published: 2012
Language: English
Format: Pattern Download

ISBN/STANDARD NUMBER
978-1-937513-05-4

SUBJECTS
Knitting
Knitting -- Patterns.